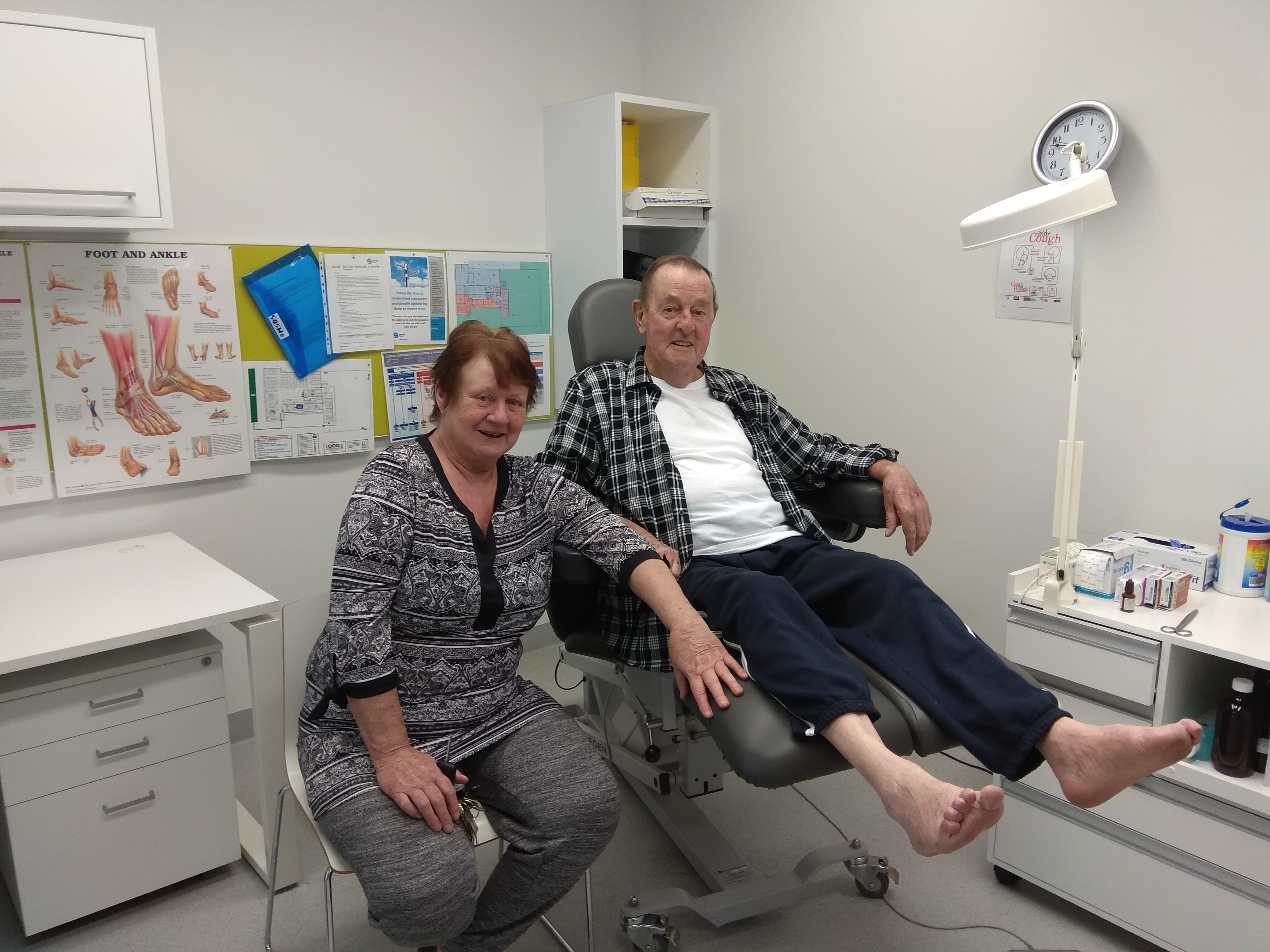 October is foot health month and while many people know that looking after their feet is important, particularly for older people with chronic conditions like diabetes, foot health is integral to staying healthy and active.
Our Foot and Diabetes Wellness programs have recently been combined and are offered across many of our service areas, we also have several podiatry services and clinics that are getting great results for customers.
Hanseul Baek is our podiatrist in Ballarat and runs a podiatry clinic five days per week. Two of her customers, husband and wife, Bryan and Noelene (pictured with Hansuel) are very thankful for the services that they are receiving from Hansuel and attributes her help to saving Bryan's toe from needing amputation.
Noelene attends the clinic for general nail care and to improve cracked heels while Bryan has a complex medical history including several toe amputations which puts him at higher risk of developing foot ulcers. Bryan also has decreased blood circulation to his lower legs and feet.
When Brian first began treatment he had several wounds on his feet as he had previously needed two toes amputated meaning when he walked and stood he was putting pressure on different parts of his feet. He initially required treatment every two days, however he has now improved and his wounds have healed so well that he attends the clinic every four-six weeks.
Brian said "I nearly had to have a third toe amputated but with Hansuel's care, that didn't happen".
Both Brian and Hansuel commented that Hansuel is "so polite and attentive and she looks after us so well".
Foot Health Month is an initiative of the Australian Podiatry Association. You can view more information about Foot Health Month here.
Find out more about our Foot and Diabetes Wellness Programs
Join our mailing list
Geat information and advice delivered to your inbox every month.