integratedliving announced as Not-For-Profit Organisation Winner in Muswellbrook Business Awards.

Based in rural, regional and remote Australia, with their registered office in Muswellbrook, integratedliving Australia has been recognised by the Muswellbrook Chamber of Commerce at their awards night on Friday 8th April 2016.
For the second consecutive year, integratedliving Australia walked away with 'Community Group/Not-for-Profit Organisation of the Year' at the 2015 Muswellbrook Business Awards.
integratedliving CEO Catherine Daley said "We are thrilled to win this award for the second year running. It shows that we are recognised in the local community and acknowledges the hard work of our dedicated staff".
"Thank you to all the teams in the Muswellbrook region. These local awards are an important way to showcase what we are about as an organisation and demonstrate why we exist; to make a difference in the lives of people within our local community".
Emily Castellana also represented integratedliving on the night as a finalist in the Individual Employee category.
The awards night was held at the Muswellbrook RSL Club and attended by local staff Rebecca Gumb, Marlene Auld, Suszanne Lang, Chic Taylor, Maree Ings, Noelle Duncan, Veronica Huggins, Emily Huggins, Coral Neighbour, Emily Castellana, Julie Castellana & Sharon Barbeler.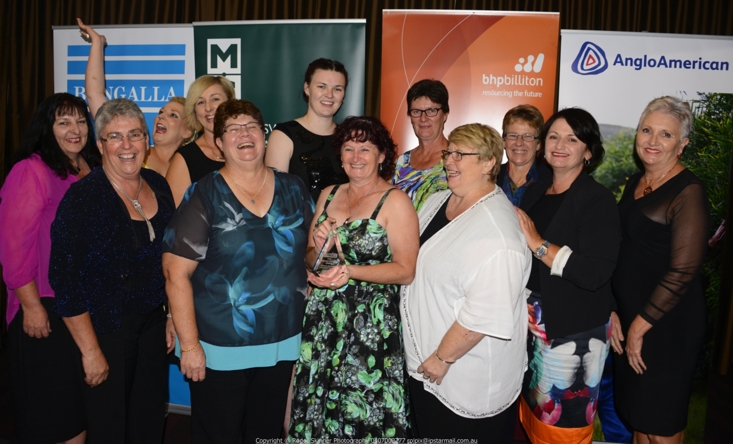 Photo by Roger Skinner.