Andrew is a Registered Nurse and Operations Lead at integratedliving Australia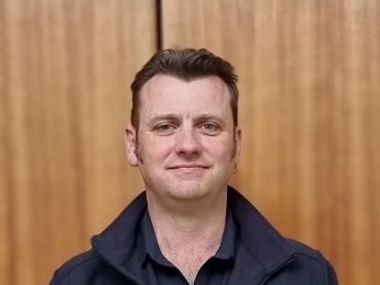 Having celebrated International Nurses Day last week, we would also like to share the story of Andrew, one of our dedicated and passionate Registered Nurses to see where his career has taken him. Find out why he loves working in community aged care with a strong sense of commitment to the health and wellbeing of his clients.
How long have you been nursing for?
More than 30 years.
Where did you train and where have you worked?
I trained at Deakin University in Geelong, then I moved back to Melbourne. I worked in two small private hospitals and then did Agency Nursing across Melbourne in 36 hospitals, clinics and pathology departments over three years, to find a hospital or an area that I really wanted to work in. Twenty-five years ago, I was asked to join a District Nursing Service in Brunswick after being sent there by the agency. I was there for seven years and was then poached within that organisation to be a part of the initial rollout of the Community Aged Care Packages and the EACH Home Care Packages soon after the pilot programs had commenced. In 2005 my family relocated, and I made the move to the country, moving back to district nursing in Ballarat.
What is it you like most about your job?
It sounds a bit cliché, but I like helping and informing people - clients of all backgrounds and my colleagues.
In the many years that you've been a nurse, what has changed the most in the industry?
The amount and intensity of the paperwork and knowledge required of funding types.
Your advice to anyone wanting to become a nurse or is currently nursing?
Speak to nurses and experience all your clinical placements. You might find you are drawn to an area you never would have thought of. I never would have expected spending so long in district and community nursing.
Any particular highlights during your career?
I have particularly enjoyed meeting people from diverse backgrounds. Two that stand out from a wide range of people are those with culturally diverse backgrounds and veterans.
Working in Coburg and Brunswick I met many immigrants of the 1950s and 1960s. Learning about what influenced them to come to Australia, how hard it was, the setbacks, their lifestyles pre and post the move, and also a lot of fantastic cooking tips. I didn't drink coffee until they started getting offended when I wouldn't accept one every day!
I have also been fortunate to meet many people who have served in many branches of the military. I have been able to meet, get to know and talk to veterans about what they experienced, including training, daily life, leaving home, coming home and hearing some very personal stories about time as prisoners of war in Germany and Asia, amongst others.
integratedliving has current opportunities for nurses and allied health professionals to join our team and enjoy the rewards of working with older Australians in their home and community. Shown by Andrew's story, the benefits of working in community health and aged care are numerous. If you'd like to explore opportunities in the sector, we'd love to hear from you!

Find out more about International Nurses Day.
Find out more about our amazing Nurses