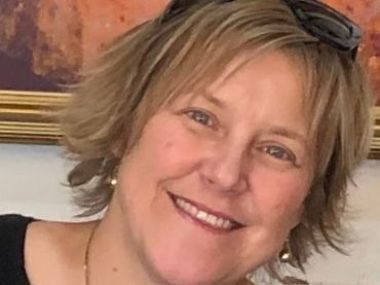 Having celebrated International Nurses Day last week, we would like to share the story of Christine, one of our dedicated and passionate Registered Nurses to see where her career has taken her. Find out why she loves working in community aged care with a strong sense of commitment to the health and wellbeing of her clients.
How long have you been nursing for?

I started nursing as a registered nurse in 1993 – roughly 26 years with a few years of travel in-between.
Where did you train and where have you worked?
I trained at the Australian Catholic University (the first university-based group in Ballarat Victoria through the Australian Catholic University). I worked in large Melbourne hospitals like The Austin, The Royal Melbourne and Cabrini to name a few. My experience then gained me a graduate year in 1994 at Ballarat Base Hospital. I worked briefly in the emergency department, medical and surgical wards including orthopedics and paediatrics. I followed one of my biggest passions to the oncology and palliative nursing wards for several years, where I had the opportunity to work as Acting Charge Nurse. I managed Kwinana Medical Centre for six months in Western Australia while I was traveling around Australia. With a new family, I commenced community nursing at integratedliving Australia and quickly advanced to the out of hours coordinator and overnight on call.
I also had an opportunity to try integratedliving Australia's Wellness for Independence Programs and discovered this was a huge passion of mine.
What is it you like most about your job?
I love how much I can help people. Being able to give our clients wonderful, evidence-based information to help empower them to make good choices regarding their health. I love offering them support and giving them the resources and techniques to assist in improving health conditions and preventing possible complications relating to their health conditions. I love hearing the wonderful feedback the clients give me. It's great to hear positive feedback as they make some incredible life-changing decisions towards both their mental and physical health. I just wish I could offer these programs to so many more.
In the many years that you've been a nurse, what has changed the most in the industry?
Information technologies have been introduced in such a big way. Our Wellness Programs are run virtually and face-to-face by using iPads. I have learned so much through the introduction of IT and what it offers. Also, the change with general practitioners and clients understanding that it is okay to get second opinions if they are not happy with their result and their feeling is that something is still wrong. When I first started nursing all clients, including my own parents, were very loyal to one GP and would not question their decisions. Today we are encouraged to take control of our health and ask questions for a better outcome.
Your advice to anyone wanting to become a nurse or is currently nursing?
A wonderful career with so many opportunities. Never be afraid to try something new and change your pathway. Nursing offers so much!
Any particular highlights during your career?
My nurse manager back in the 1990's allowed me to follow through a young patient's cancer journey from diagnosis through to treatment, his highs and his lows, his bone marrow transplant and finally his palliative care. This journey taught me so many things about being the very best nurse that I can be. I will never forget the hard lessons I learned, the compassion, and the boundaries that it taught me. This set me up to go forward as a good nurse in my career.
When my current manager offered me to try something new with Wellness for Independence programs at integratedliving Australia. It is another journey in my nursing career that has given me so much job satisfaction. I have found a new passion that helps connect people and empowers them to take control of their health.


integratedliving has current opportunities for nurses and allied health professionals to join our team and enjoy the rewards of working with older Australians in their home and community. Shown by Christine's story, the benefits of working in community health and aged care are numerous. If you'd like to explore opportunities in the sector, we'd love to hear from you!

Find out more about International Nurses Day.
Find out more about our amazing Nurses