Pricing changes
integratedliving has made some adjustments to the prices of some of our services which will come into effect from 1 July 2023. Read more here.
How does aged care funding work?

We understand beginning your aged care journey can be daunting. There are several aged care funding options available from the Australian Government, designed to keep you living well and independently in your own home. 
To access this funding, the government requires you to complete a simple eligibility check which you can complete online or over the phone by calling 1800 200 422, followed by an in-person assessment. 


How do I get a referral to My Aged Care?

To determine your eligibility and receive financial support you will need to be assessed by a regional assessment service or aged care assessment team representative. 
integratedliving can assist you with your My Aged Care (MAC) referral to confirm your eligibility.  


What happens after my assessment
Once you have had an assessment, My Aged Care will provide you with a formal letter notifying you of what funding level you have been assigned to. We have outlined the simple steps on our Getting Started page to get your services up and running!
What funding do I need?
The funding support you are assigned is based on the outcome of your in-person assessment and your eligibility for each type of funding. There are three different funding options that you may be assigned to. Once you've had your assessment, you'll receive a formal letter notifying you of what funding level you've been assigned to. 
 
You can ring us on 1300 782 896 and our friendly staff will be happy to guide you through the process.
Resources
Use these resources to find out more about what the aged-care journey can offer you. Whether you're at the beginning of it, or looking for more or different services, we've put together these helpful resources to empower you to live independently and feel well.
What are the benefits of upgrading? 
You may be eligible to increase your funding to suit your new needs and situation. To request a review of your current funding allocation, you can call our Customer Service Centre on 1300 782 896 between 7:30am to 5:30pm AEST.
Customisable services to suit your current situation.
Your own dedicated case manager will develop a care plan in partnership with you, aligned to your choices and specific needs.
The ability to spend your funding on items such as home modifications, aids and sensors etc.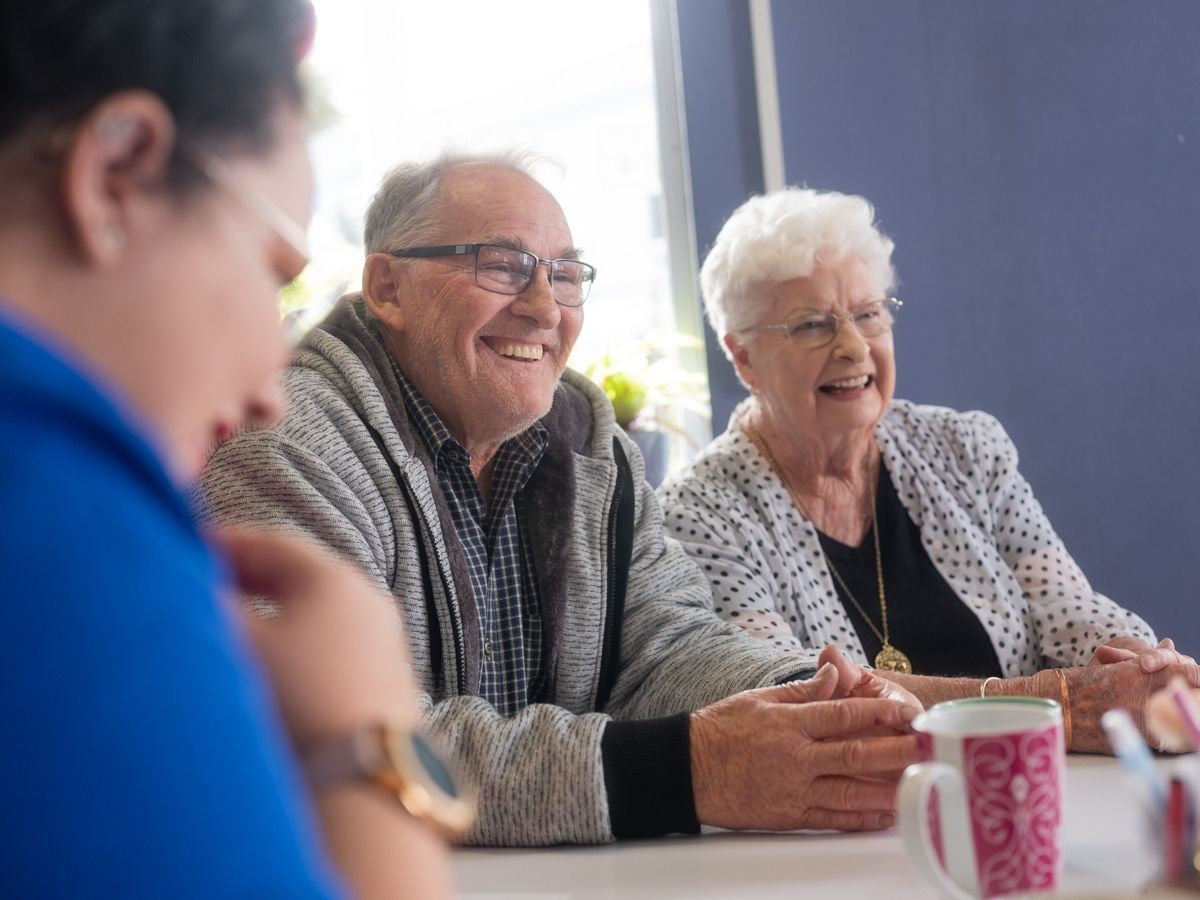 Other Funding Options
If you are ineligible for Government funding support or you choose not to use that support you can access our services in other ways.

Private Pay

You can choose to pay for our programs and services yourself if you're not receiving government funding.

More information
Home and Community Care Program for Younger People

The Home and Community Care Program for Younger People provides disability support assistance to those aged under 65 in the Grampians area of Victoria.