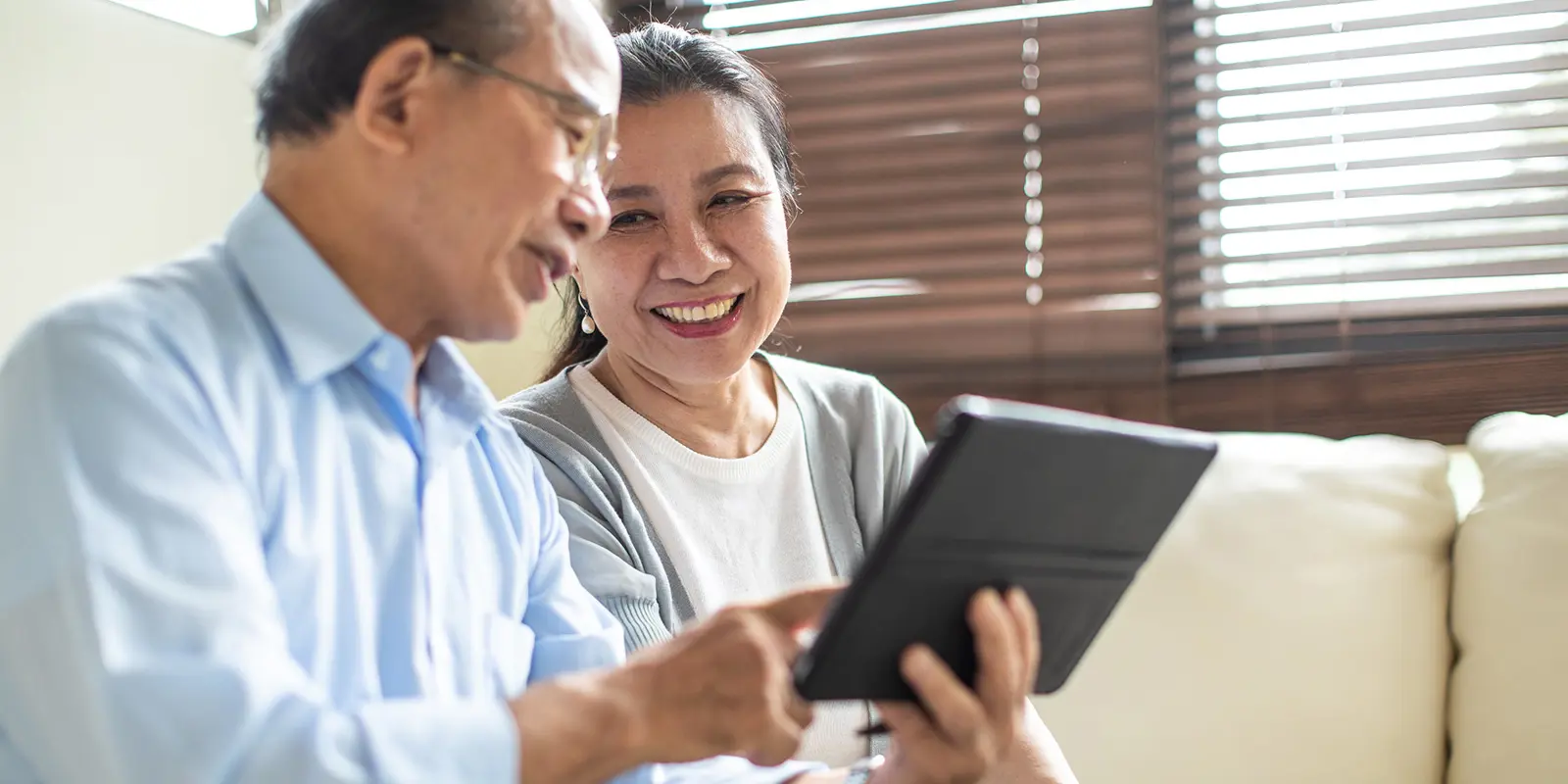 Benefits
Our Digital Dialogue program is an interactive, 14-week program, delivered online in a group setting to improve your digital literacy and develop the skills necessary for you to comfortably navigate the internet.  
Learn how to use an iPad and a variety of applications (Apps), communicate with family and friends, enjoy social media and streaming platforms, and access news, music, videos and podcasts.  
It's never too late to improve your digital literacy and become confident with technology so you can enjoy everything on offer in the online world. 
Free iPad to keep on completion of the program*.
Ongoing support from our Digital Support Officers.
A practical understanding of an iPad, Apps, and the internet.
---
What's included?
The Digital Dialogue program is comprehensive and interactive. You will learn so much in a friendly, supportive setting, all from the comfort of your home. Learn how to:
Use and get the most out of your iPad

 

Use and enjoy a range of applications (Apps)

 

Navigate the internet safely

 

Use social media and streaming services like Netflix and Spotify

 

Access news, music, videos and podcasts online

 

Take photos and create videos using your iPad (and how to share these with family and friends)

 

Participate in online programs and support services to improve your health and wellbeing

 
*You will receive an iPad for the duration of this program which will be gifted to you upon successful completion. You can also opt in to receive a complimentary internet data plan for the first 28 days of the program if you do not already have an internet connection in your home. If you choose to take advantage of this complimentary internet data plan, you will be responsible for the ongoing cost of the plan after the initial 28 days.

If you are ineligible for Government funding or choose not to use that support, you can access the Digital Dialogue program by privately paying. If you choose to privately pay, you can either use your own iPad or we can provide an iPad for an extra cost (additional to the cost of the program). If privately paying and using your own iPad it's important to note that the course is designed around a 9th generation iPad and we are unable to provide specific support for other devices. You can speak to our customer service team on 1300 782 896 for more information about private pay options. 

Eligibility criteria*
You need to be aged over 65 or over 50 for Aboriginal & Torres Strait Islanders.
Some services may be available to people aged under 65.
*Other eligibility criteria may apply Contact us for more info.
---
How can I access this service?
You can access this service in several ways, depending on your needs and individual situation.

We can deliver this service to you over a video call on a computer or tablet.
Learn more about our virtual services
---
How can I pay?
There are several ways to access our services and programs, including the funding options outlined below.
Government Funding

Home Care Package, Commonwealth Home Support Program and Department of Veterans' Affairs options.

More information
Private Pay

You can choose to pay for our programs and services yourself if you're not receiving government funding.
---
Frequently Asked Questions
---
More resources to help you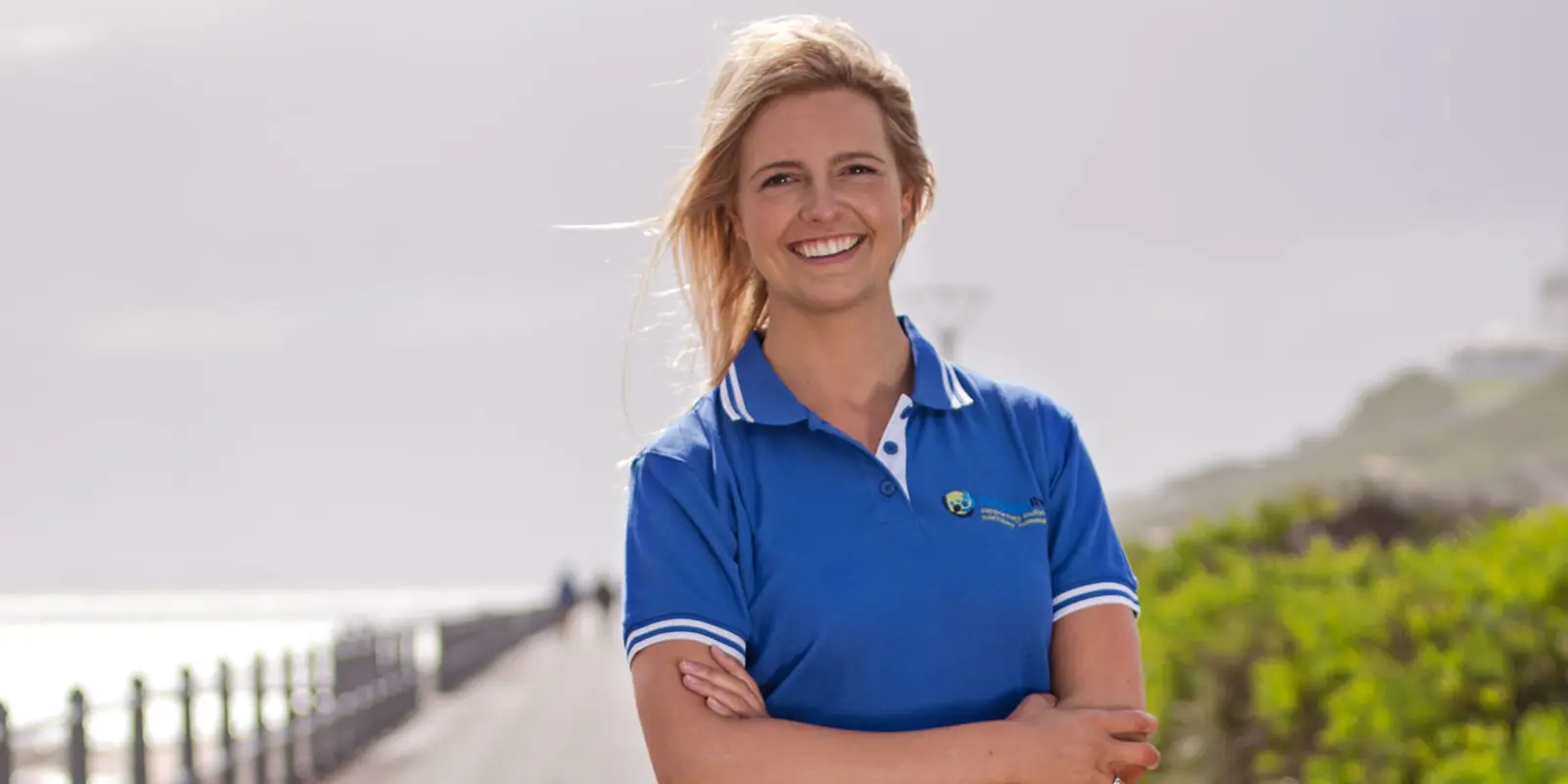 Find more aged care services
You can choose which services you want and we'll make a package tailored for you.